Exemption and process for each audit phase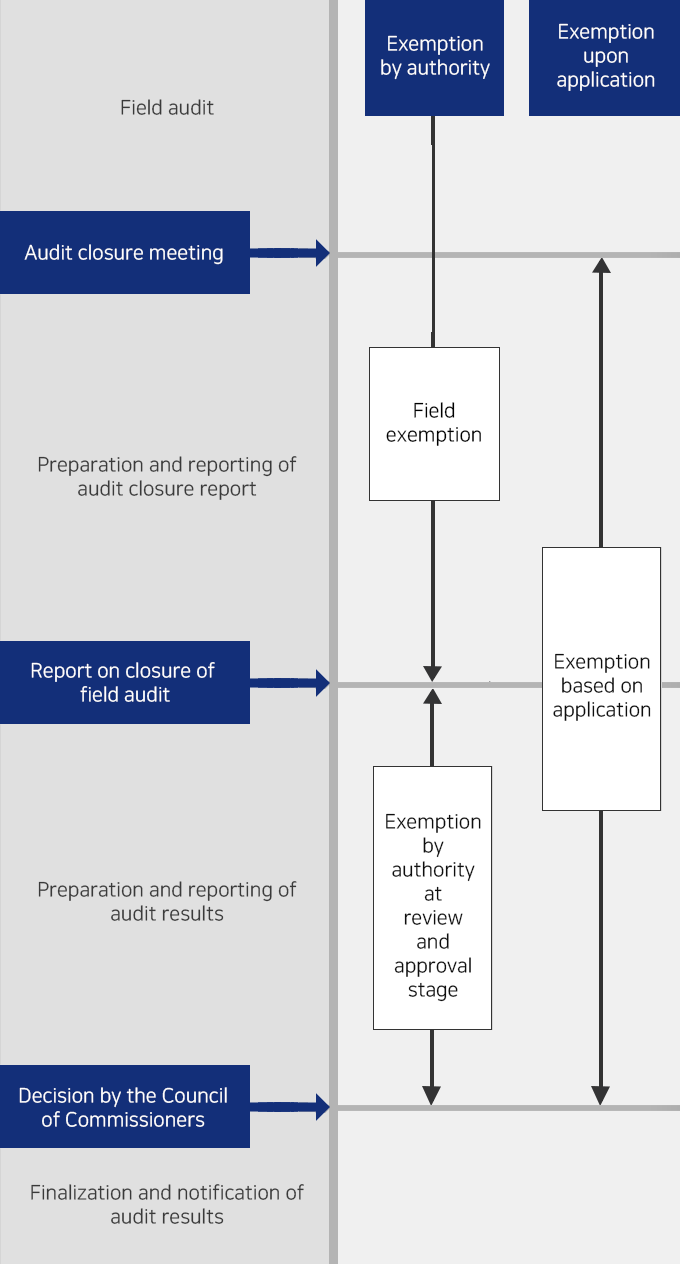 Field exemption
Information provided at start of audit

Indicated on the instruction when notifying a field audit

IVerbal explanation on the day the audit starts

Request for review of exemption

The auditee should submit "the request for review of exemption for proactive actions" to the head of the internal audit body three days before audit closure.

The head of the internal audit body compiles the request for exemption review and submit it to the BAI audit team.

Internal meeting of the BAI audit team reviews whether the case satisfies the requirements for exemption.

Decision and notification of exemption

Exemption is decided upon when the supporting data is admissible.

Decision on exemption is notified during the audit closure meeting, followed by an official notification letter.
Exemption based on application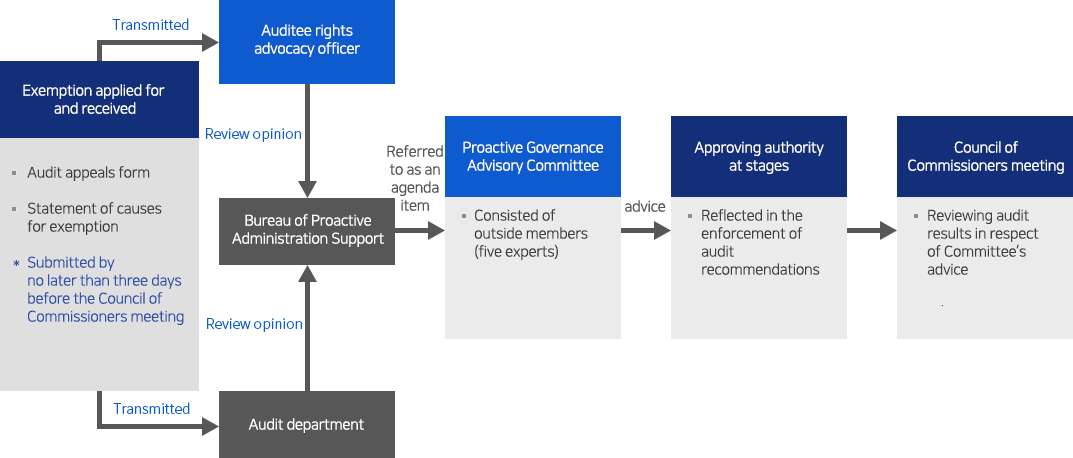 <Addressee> Bureau of Proactive Administration Support
(by registered mail or personal delivery)
① Audit appeals form + Statement of causes for exemption
② Related documents
Exemption by authority at review and approval stage
During the period between report of field audit closure and preparation and review of audit results, the audit team may review the eligibility for exemption even without the application of audit appeals, by its internal decision or by the exercise of authority.
Prepare and report audit results

Review of exemption upon the decision by the approving authority
(or internal decision by the audit team)

Cases deemed necessary to conduct a review on whether it is subject to the exemption for proactive actions

Review by the audit department

Review whether the case satisfies the requirements for exemption

Reported to the approving authority

Decision on exemption

Notify the decision of exemption

Notify decision of exemption

Reflect on audit results report